It was one hell of a month.
Flo Rida and T-Pain continued to dominate the Billboard Hot 100 with their hit single "Low."
WMG
The Juno soundtrack climbed all the way to No. 1 on the Billboard 200.
Rhino
Michael Jackson rereleased Thriller, in honor of the iconic album's 25th anniversary. The album included new bonus remixes that featured Kanye West, Fergie, and will.i.am.
Sony Music
Kim Kardashian was the face of Bongo Jeans' spring 2008 campaign.
Bongo
The late Tom Petty headlined the Super Bowl XLII halftime show.
Timothy A. Clary / AFP / Getty Images
And the New York Giants won the Super Bowl, defeating the New England Patriots 17–14.
Doug Pensinger / Getty Images
Rolling Stone magazine published its infamous Britney Spears "American Tragedy" cover story.
Rolling Stone
Nicole Richie appeared on the cover of People with her 7-week-old daughter, Harlow.
People Inc.
Amy Winehouse was the big winner at the 50th Annual Grammy Awards. She took home five Grammy awards, including Record of the Year, Song of the Year, and Best New Artist.
Robyn Beck / AFP / Getty Images
Amy's work visa request was initially denied, so she was forced to perform for the Grammys via satellite from London.
Peter Macdiarmid / Getty Images
Will.i.am released his star-studded "Yes We Can" song in support of Barack Obama.
John Mayer made headlines after he was photographed wearing a Borat-style thong swimsuit while aboard a cruise he organized.
The Spice Girls performed their final concert date of their Return of the Spice Girls Tour in Toronto (they haven't toured since).
Leon Neal / AFP / Getty Images
Blu-ray officially won the format wars when Toshiba announced it was going to quit production of its HD DVD.
Robyn Beck / AFP / Getty Images
The very first trailer for the highly anticipated Indiana Jones and the Kingdom of the Crystal Skull was released.
Paramount/ youtube.com
Madonna's team confirmed she was releasing a new album titled Hard Candy. It would also be her last album for Warner Music Group, her longtime label.
WMG
The parody site Stuff White People Like was gaining popularity.
The Jonas Brothers opened up about their purity rings in Details magazine.
Scott Gries / Getty Images
After 100 days, the Writers Guild of America voted to end the strike.
Charley Gallay / Getty Images
TRL premiered the brilliant music video for Mariah Carey's "Touch My Body."
NBC tried to launch its own version of Sex and the City with Lipstick Jungle (which was also based on a Candace Bushnell novel).
Jennifer Lopez gave birth to twins: son Maximilian David and daughter Emme Maribel.
Frederick M. Brown / Getty Images
Jon Stewart hosted the 80th Annual Academy Awards.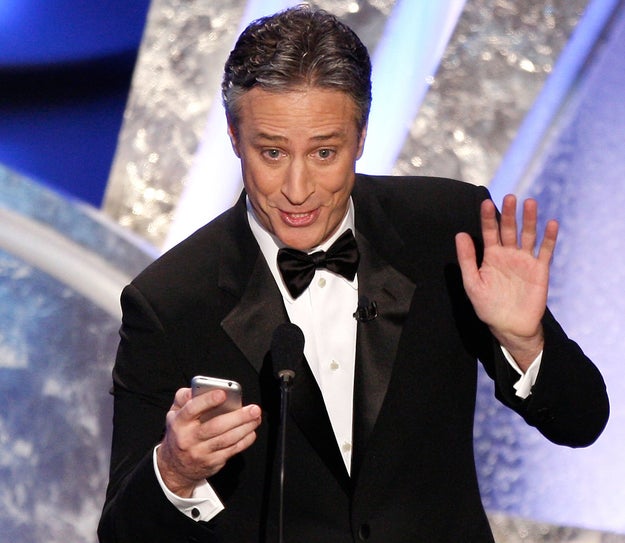 Kevin Winter / Getty Images
The big winners that night were Daniel Day-Lewis for Best Actor for There Will Be Blood, Tilda Swinton for Best Supporting Actress for Michael Clayton, Marion Cotillard for Best Actress for La Vie en Rose, and Javier Bardem for Best Supporting Actor for No Country for Old Men.
No Country for Old Men took home the Oscar for Best Picture.
Robyn Beck / AFP / Getty Images
And finally, The Spiderwick Chronicles, Hannah Montana and Miley Cyrus: Best of Both Worlds, and Jumper were among the movies released into theaters.
Paramount Pictures/ Disney/ 20th Century Fox